Today's trend is to rock your natural beauty, hair included. It shouldn't matter if you have natural straight hair, curly hair, or kinky hair. All hair types are beautiful.  Transitioning back to your beautiful natural hair pattern isn't hard, but it does take patience.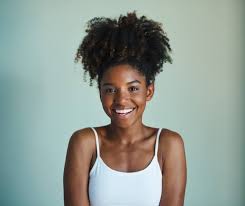 Check out our YouTube video below to get more details on this topic!
Which ever method you choose to transition your hair, it's a MUST that you care for your new hair growing in which is very brittle and fragile. Nurture this new hair by using 100% authentic natural hair products that are free from all chemicals and fillers like our Naturally You Hair Products!